We are on a mission to flip the narrative on issues that effect mens health. We will be sharing insightful interviews from credible doctors and health experts to empower you to feel back in control. Listen anywhere you get your podcasts, and if you enjoy the podcast please rate and review.
Episodes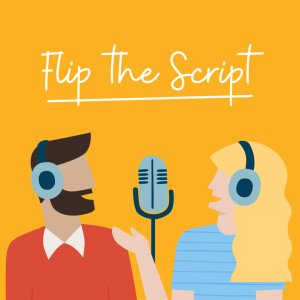 Thursday Jul 14, 2022
Thursday Jul 14, 2022
Do you struggle with self-doubt? Low self-esteem? Anxiety and overwhelm? have you tried everything under the sun to fix it or don't know where to begin? Today Louie and Jess speak with Pharmacist; former CEO turned Hypnotherapist Amjad Richani. Who's life was turned around when he discovered Hypnotherapy's power and transformation qualities. It helped him heal his relationship with his father and finally find inner peace. Fast forward to today, he is helping hundreds of other people break down their limiting beliefs and overcome anything holding them back from achieving what they want. 
In this episode, we chat about: 
What is hypnotherapy, and how it can help you
How does the subconscious mind play out in our behaviour and decision
How does Hypnotherapy retrain the subconscious mind 
How does Hypnotherapy help people with their mental blocks and fears
What are the mental blocks with sexual dysfunction
Can Hypnotherapy be used in combination with other treatments to treat sexual dysfunction
Where to find Amjad Richani:
Website - www.rapidhypnotherapy.com.au
Facebook - www.facebook.com/amjadrichani